Vertical Lead Sheave Model 461
Vertical Lead Sheave/Blocks are used in construction and heavy industrial applications.
They are base mounted sheave blocks most commonly used for diversion applications.
Vertical Lead Sheave/Blocks incorporate the following features:
1. Adjustable rope guards as standard.
2. Available with high capacity bushes, bearings and bearings with labyrinth seals.
3. Grease nipples as standard.
4. Heavy duty steel construction.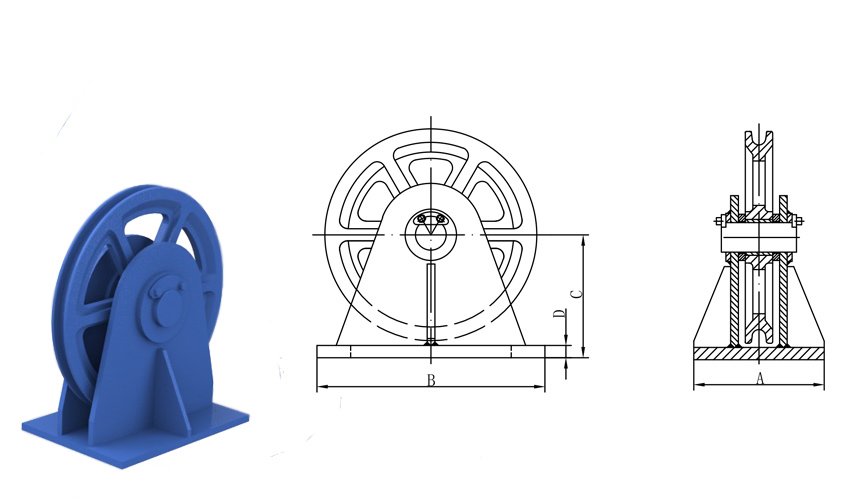 Product Code
Vertical Lead Sheave Model 461
Wire Rope
Figre NO.
Sheave Dia(mm)
Weight each(kg)
Dimensions (mm)
Dia(mm)
A
B
C
D
VSA001
22
461-18
457
224
305
508
279
38
VSA002
32
461-24
610
265
381
660
356
38
VSA003
38
461-26
660
299
406
711
381
38
VSA004
42
461-36
914
685
508
914
495
50
VSA005
50
461-40
1016
910
584
1067
572
50
VSA006
64
461-42
1067
1814
711
1321
648
60