Horizontal Lead Sheave Model 463
Horizontal Lead Sheaves are used to lead wire from the winch, possibly in combination with vertical lead sheaves.
This is necessary if the winch has a fixed position and the lifting or winch operations are not in line with the winch.
The lead sheaves are available with a base plate that can be bolted, or a base plate that can be welded.
Dimensions can be adjusted according to your wishes.
Material: High tensile steel
Finish: Painted
Key features
Type of bearing: bronze or roller
Available in different sizes
On request sheave hardened up to ± 350HB (35HRC)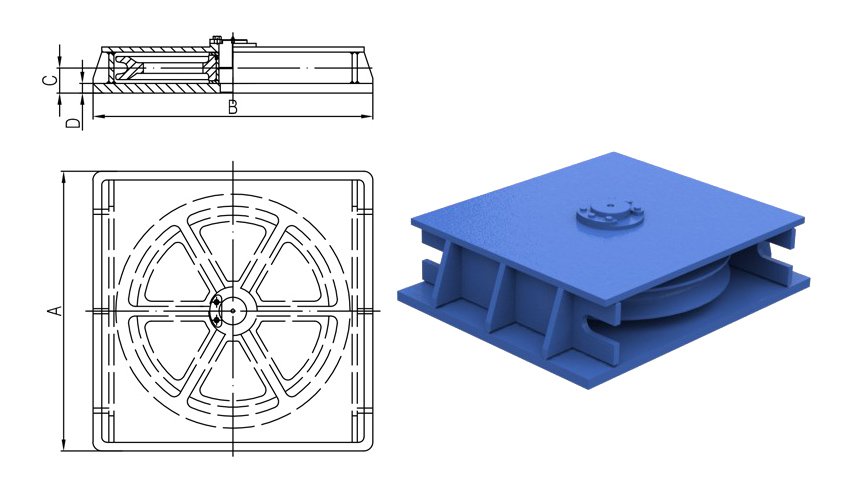 Product Code
Horizontal Lead Sheave Model 463
Wire Rope
Figre NO.
Sheave Dia(mm)
Weight each(kg)
Dimensions (mm)
Dia(mm)
A
B
C
D
HSA001
22
463-26
660
448
838
838
95.5
38
HSA002
32
463-30
762
556
940
940
89
38
HSA003
38
463-36
914
862
1092
1092
89
38
HSA004
42
463-42
1067
1350
1270
1270
111
50
HSA005
50
463-48
1219
1632
1397
1397
118
50
HSA006
64
463-64
1524
2900
1727
1727
146
50