Crosby Shackle G209
Screw pin anchor shackles have a large rounded shape that allows them to take loads from many directions without developing significant side load.
That makes them ideal for use with multiple-leg slings, connecting slings to load rings, and accommodating a wider strap. The screw pin configuration is best for use in applications that are temporary, or require repeated and/or quick connections and disconnections.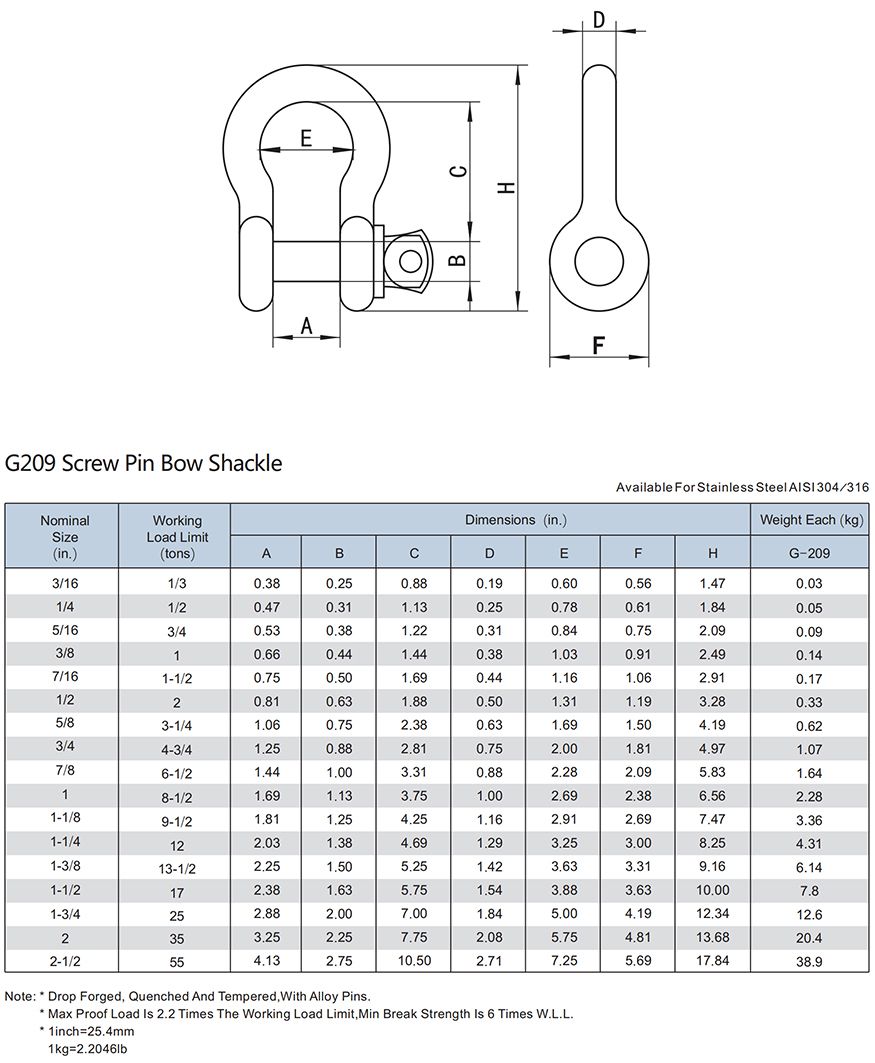 Qingdao Lige Machinery Co., Ltd supplies kinds of standand shackles, eye nuts & bolts, hooks, clips, turnbuckles and hardwares. Just feel free to contact us if any interest in our products.